Digital Musical Score Canon starts to provide "The finger numbers display function"

Users also choose on/off to display lyrics and code names
Funtap Co., LTD. (Shimogyo ward, Kyoto, CEO Daisuke Araki) announced on their new function added to their service "Canon", the digital musical score service with users more than 300 thousands nationwide.
The new function features that the finger numbers can be displayed on musical scores on smartphones or tablets. As well as lyrics and code names, users can choose if the finger numbers to be displayed or not.
Since its launch in December 2016, online musical score service "Canon" has delivered more than 3,000 scores for popular songs. Users can look at the music sheets through "Score viewer" function on WEB browser, as well as downloading them in PDF format. Additional user friendly features of "Score Viewer" have been developed such as the synchronized play mode with the score, and quick transposition function on device.
"Canon" is now ready to provide the finger numbers display to show which finger to use for each note. It aims to enhance the joy of playing the piano more smoothly especially for beginners.
1. The contents of the service
On the score viewer on WEB browser, when users choose "ON" for displaying the finger numbers, the numbers will be displayed above all the corresponding notes. This function will be available first from the scores for beginners among more than 3,000 scores that the service provides from a wide range of genre and level.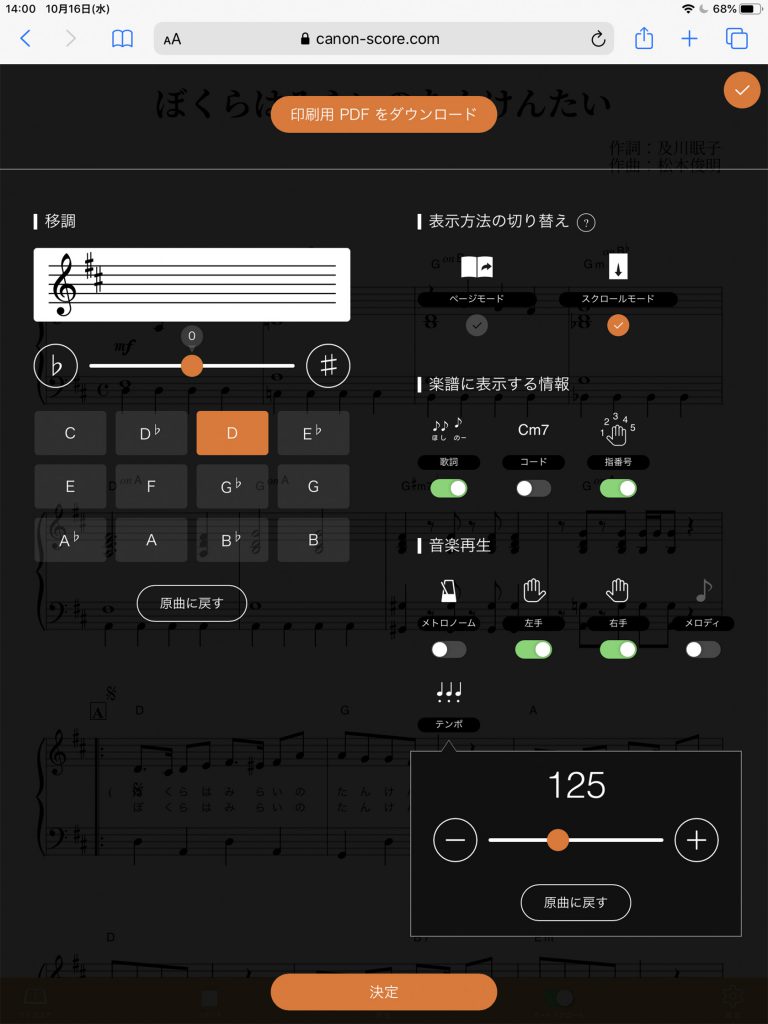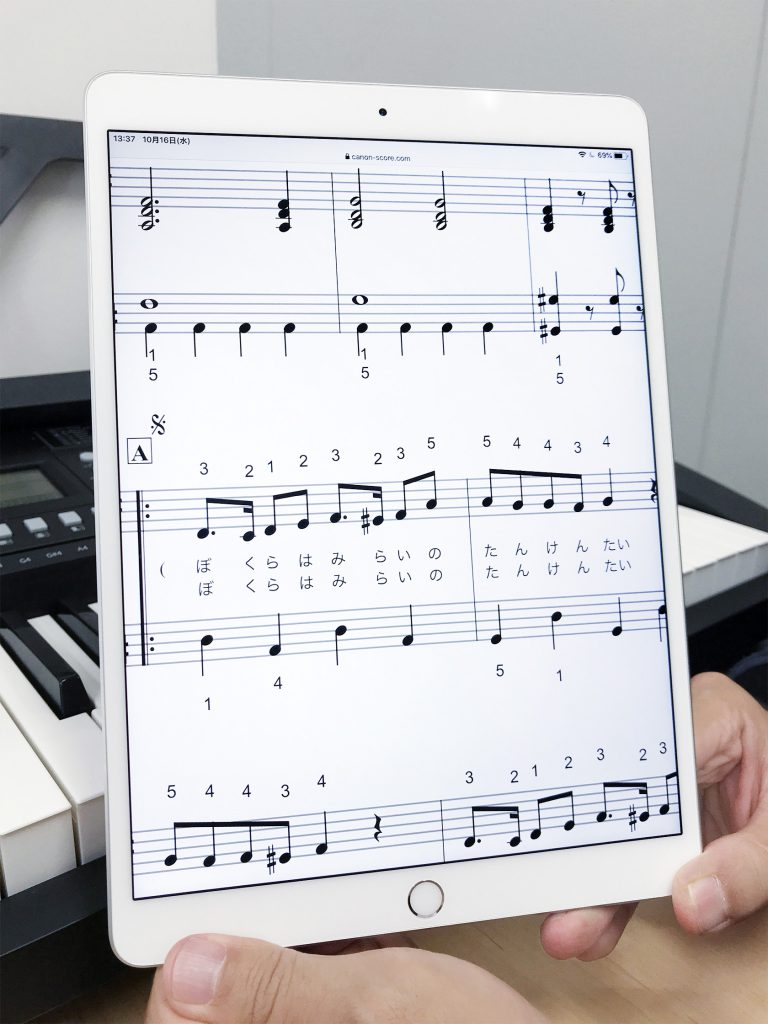 2. Expanding function of score viewer
"Canon" provides its users with the functions to choose, on their device, if lyrics and code names are displayed or not, as well as the finger numbers.
We, Funtap have been strengthening our efforts to develop our digital musical score delivery business by creating the functions and services focusing on smart device, in order to show the joy of music to those who were not familiar with musical scores.